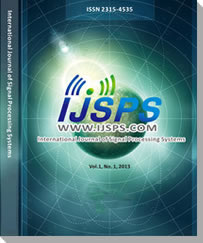 International Journal of Signal Processing Systems
IJSPS aims to provide a high profile, leading edge forum for academic researchers, industrial professionals, engineers, consultants, managers, educators and policy makers working in the field to contribute and disseminate innovative new work on Signal Processing Systems. All papers will be blind reviewed and accepted papers will be published biannual, which is available online (
open access
) and in printed version.
Recently Published Papers
Electromyography Low Pass Filtering Effects on the Classification of Hand Movements in Amputated Subjects
Manfredo Atzori and Henning Müller
People with transradial hand amputations can have control capabilities of prosthetic hands via surface electromyography (sEMG) but the control systems are limited and usually not natural. In the scientific literature, the application of pattern recognition techniques to classify hand movements in sEMG led to remarkable results but the evaluations are usually far from real life applications with all uncertainties and noise...[Read more]
ISSN: 2315-4535
Editor-in-Chief: Prof. Houssain Kettani
Associate Executive Editor: Ms. Scene Jiang
DOI: 10.18178/ijsps
Abstracting/Indexing: Ulrich's Periodicals Directory, Google Scholar, EBSCO, Engineering & Technology Digital Library, etc.
E-mail questions or comments to IJSPS Editorial Office.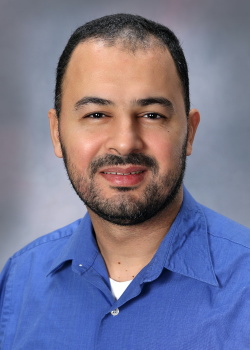 Dr. Houssain Kettani
Fort Hays State University, USA
I am very excited to serve as the first Editor-in-Chief of the International Journal of Signal Processing Systems (IJSPS) and hope that the publication can enrich the... [
Read More
]






International Journal of Signal Processing Systems
Address: 2448 Desire Avenue, Rowland Heights, CA 91748
Tel./Fax: +1-858-866-9105
E-mail:
ijsps@ejournal.net